New images shared from NASA's Mars Atmosphere and Volatile EvolutioN (MAVEN) mission show Mars in stunning ultraviolet wavelengths.
The MAVEN spacecraft used its imaging ultraviolet spectrograph instrument to capture the remarkable views of the red planet in 2022 and this year, when Mars was near opposite ends of its elliptical orbit around the sun.
The instrument measures wavelengths between 110 and 340 nanometers, which is outside the visible spectrum.
In order to make the wavelengths visible to the human eye, images are rendered with varying brightness levels of three ultraviolet wavelength ranges. They are represented as red, green and blue.
NASA SEALS 4-PERSON CREW IN MARS SIMULATOR FOR NEXT 378 DAYS
Using these colors, the atmospheric ozone appears purple and white clouds appear white or blue.
The surface is tan or green, depending on how the images have been optimized.
The first image was taken in July 2022, during the southern hemisphere's summer season. That occurs when Mars passes closest to the sun. 
NASA'S PERSEVERANCE MARS ROVER CAPTURES IMAGES OF WHAT MAY HAVE BEEN A WILD RIVER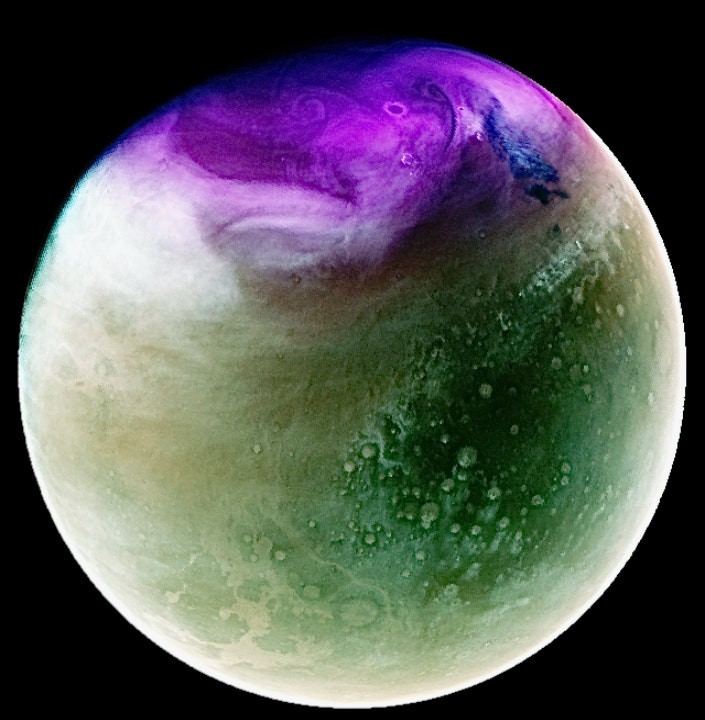 Argyre Basin, one of Mars' deepest craters, appears at bottom left and is filled with a pale pink haze and the deep canyons of Valles Marineris appear at top left. The southern polar ice cap is visible at bottom in white.
The second image was taken in January after Mars had passed the farthest point in its orbit from the sun.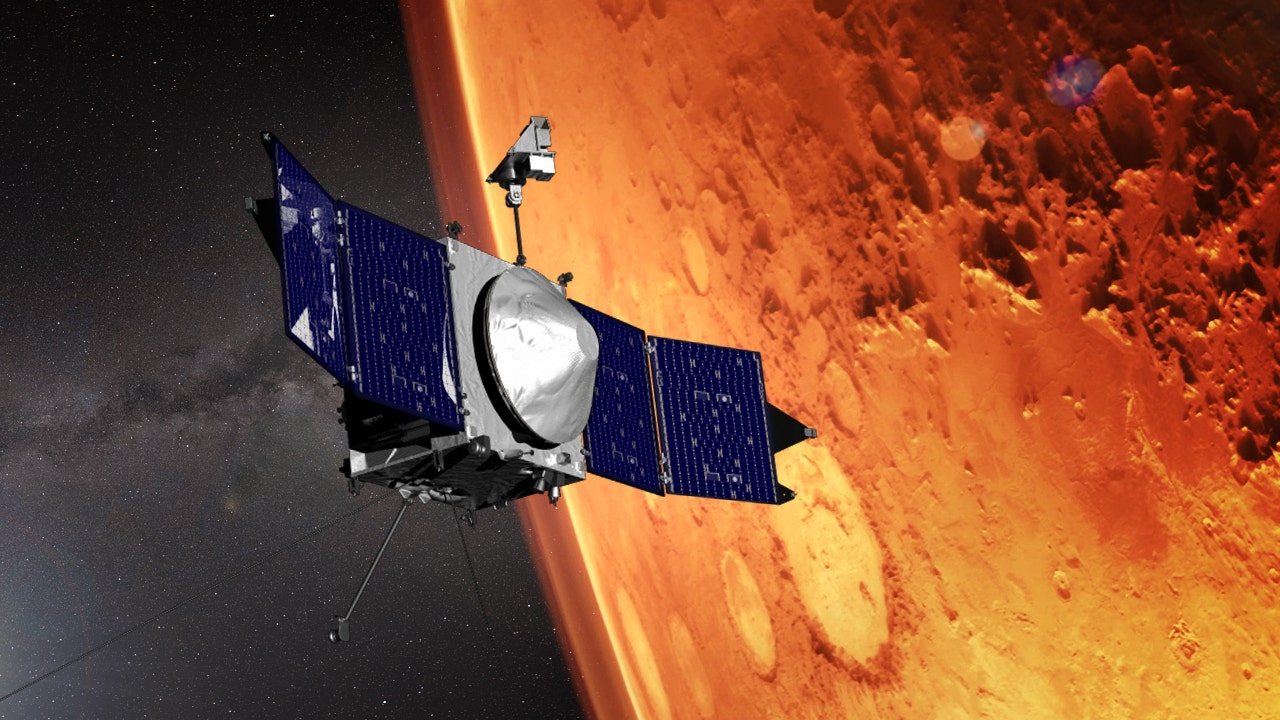 It's speckled with white clouds, and the ozone appears in magenta. Valles Marineris canyons are seen at the lower left, along with craters.
By viewing the planet in ultraviolet wavelengths, scientists can learn more about the Martian atmosphere.
CLICK HERE TO GET THE FOX NEWS APP 
The MAVEN spacecraft launched in November 2013 and entered Mars' orbit the following September.